Nikto presne nevie, odkiaľ sa jarná únava berie. Kým niektorí lekári vidia príčinu v zmene počasia a oslabení imunitného systému, iní odborníci jarnú únavu popierajú a považujú to za číry výmysel. Tak či onak, tí, čo jarnú únavu zažili na vlastnej koži, vedia, že poraziť ju je poriadne ťažké. Nie však úplne nemožné!
Takto jarnú únavu porazíte už za pár dní:
Samozrejme, najlepšie urobíte, ak uprednostníte studenú sprchu. Kto si netrúfa, úplne postačí vlažná sprcha. Studenú vodu si však nechajte tiecť pár minút na chodidlá a niekoľkokrát si studenou vodou osviežte aj tvár aj ruky. Budete prekvapení, ako vás ľadová voda nabudí.
Nemusíte sa hneď prihlásiť na polmaratón, ale šport vás rozhodne nabije energiou. Začnite každý deň športovať a keď počas ťažkého pracovného dňa pocítite známky únavy, urobte si pár cvikov v práci – niekoľko drepov či vybehnutie po schodoch vás zaručene prebudí.
Máte už o deviatej ráno pocit, akoby ste ťahali nočnú šichtu? Potrebujete čerstvý vzduch a pár pomalých hlbokých nádychov.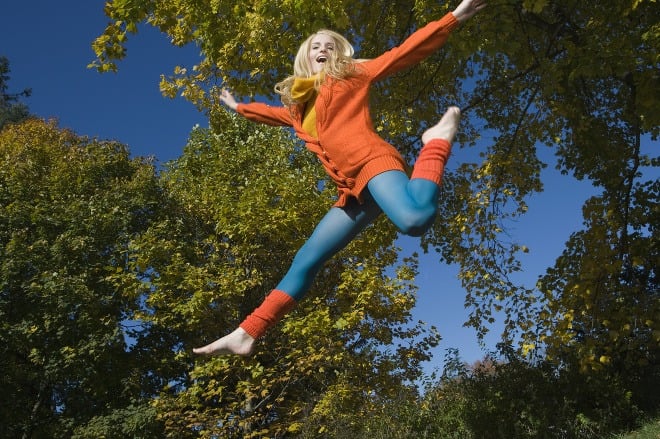 Určite nie je nijakým prekvapením, že počas jarnej únavy potrebujete do svojho tela dostať čo najviac čerstvých vitamínov v podobe zeleniny a ovocia. Pridajte si ku každému jedlu jednu porciu zeleniny či ovocia navyše. Pozor, vyhnite sa vitamínom v tabletách, ktoré sľubujú zázračné liečebné účinky. Namiesto nich jedzte skutočné, kvalitné potraviny.
Jarná únava môže byť často len preoblečený stres. Ak prechádzate náročným obdobím v práci či v živote, v prvom rade myslite na pravidelný spánok a spite denne minimálne sedem hodín v kuse. Vyhnite sa však poobedňajšiemu spánku a namiesto neho zvoľte len pokojný relax pri knižke či počúvaní hudby.
Mnohí ľudia ešte stále veria na účinky energetických drinkov. Sýtené nápoje plné kofeínu a cukru majú toľko kalórií, že vás naozaj nabijú energiou, ale len na chvíľu. Rovnako to platí aj o káve. Zvýšené dávky kofeínu vás rozhodne nezachránia. Namiesto nich si doprajte poriadne dúšky studenej vody či čerstvej ovocnej alebo zeleninovej šťavy.
Po dlhej zime máme oslabenú imunitu a sme náchylní na rôzne zápaly. Čaj z čerstvého zázvoru má protizápalové účinky, chráni nás pred infekciami, zlepšuje prietok krvi a posilňuje imunitu. Doprajte si čaj ráno či večer vždy, keď sa cítite oslabení.
Prevzaté z